Welcome to MJW Plumbing Company!  I'm Mike the Owner.  I'd like to thank you for visiting my website. I know that choosing a plumber can be a big decision and it can feel overwhelming.  You may have concerns like will the plumber be reliable, are they cost effective, do they have integrity, and much more.  I can guarantee you that it will always be me, a certified and insured Master Plumber, doing the work in your house.
As a small family owned business, I personally guarantee that I do everything I can to make the job as cost effective as possible. My mission is to treat your home as if it is the home of my own family members. My company values are transparency, respect and passion.  I promise NEVER to oversell you on any job and to always leave you 100% satisfied.
Call to discuss any plumbing questions you might have: (571) 235-6349 or (202) 486-3171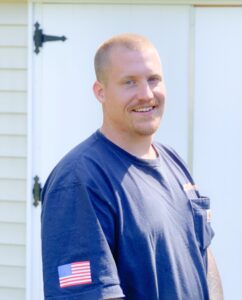 Why Our Approach is Different to other plumbing Companies
MJW Plumbing company has been formed on the values of transparency, respect, and passion.
You may have noticed that our website feels slightly different to most other plumbing companies.  That is because our Mission at MJW Plumbing Company is to make sure our customers feel like an individual, that they are heard, and never, ever, feel like they are being "sold" on anything.  Customer satisfaction is our number one priority.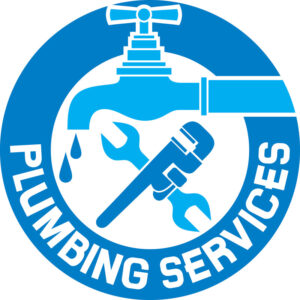 We are guided by the principles of transparency and respect.  If we notice that your water pressure is low, when fixing a faucet, we will tell you and give you the best options for fixing the issue, you can then make the decision on how you would like to move forward.   We will never come into your house under for a maintenance call and try and sell you on hundreds of dollars' worth of work.  So you can feel certain that if we make a recommendation for repairs or replacement of any of the plumbing in your house, we would make the exact same recommendation to our own family.
As a small business, you can be sure that you will always have a Master Plumber coming out to do the work in your home.    Transparent pricing and easy to understand plumbing are our main passions.  We aim to build strong customer relationships where you feel like you can trust us with your home and would have no hesitation to refer us to your own family.
We believe in working hard and doing the best possible job every single time, plumbing is our passion.  If we make a commitment to you, we will always follow through on it.
Finally, we will always be respectful to you and your home.  America is built on mutual respect and our company is no exception.
Please click here to read more on our about us page.
Whether you need a simple faucet installation, a new water heater, or complete sewer line replacement, we offer a wide range of residential plumbing services to meet your needs.
We will provide you with a consultation to explain all of your available options so that you can choose the scope of work that's right for you.
Certified Master Plumber
We are highly trained to the top of our profession.  To become a Master Plumber takes years of training, dedication, testing, and experience.
Our purpose is to exceed as the best Plumbing Company in the Northern Virginia area.  We achieve this through continual learning and training, and consistently striving to provide innovative new ways to meet your plumbing needs.
We specialize in residential clients and offer a variety of plumbing services. We are driven by client satisfaction and we are dedicated to always delivering exceptional service to our clients.
Please see our 5-Star ratings and reviews on Yelp, Google and Facebook.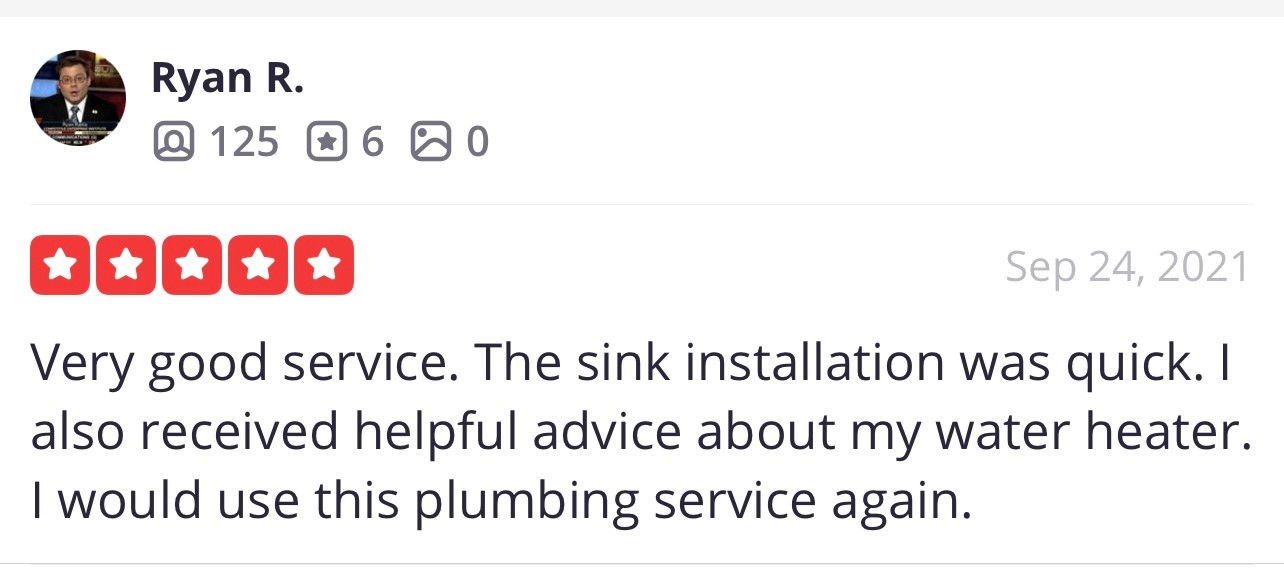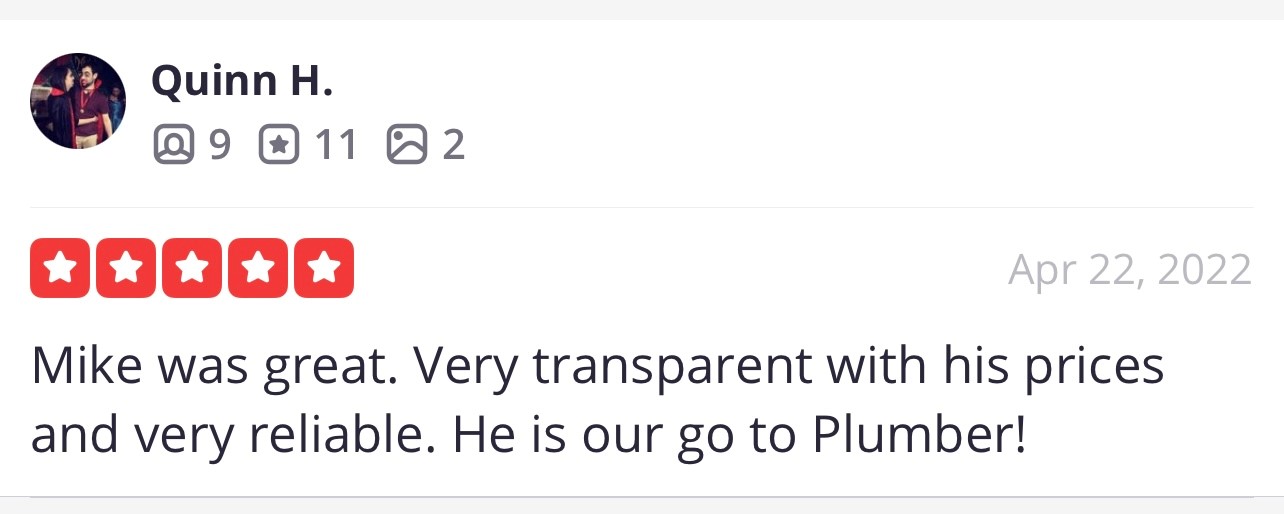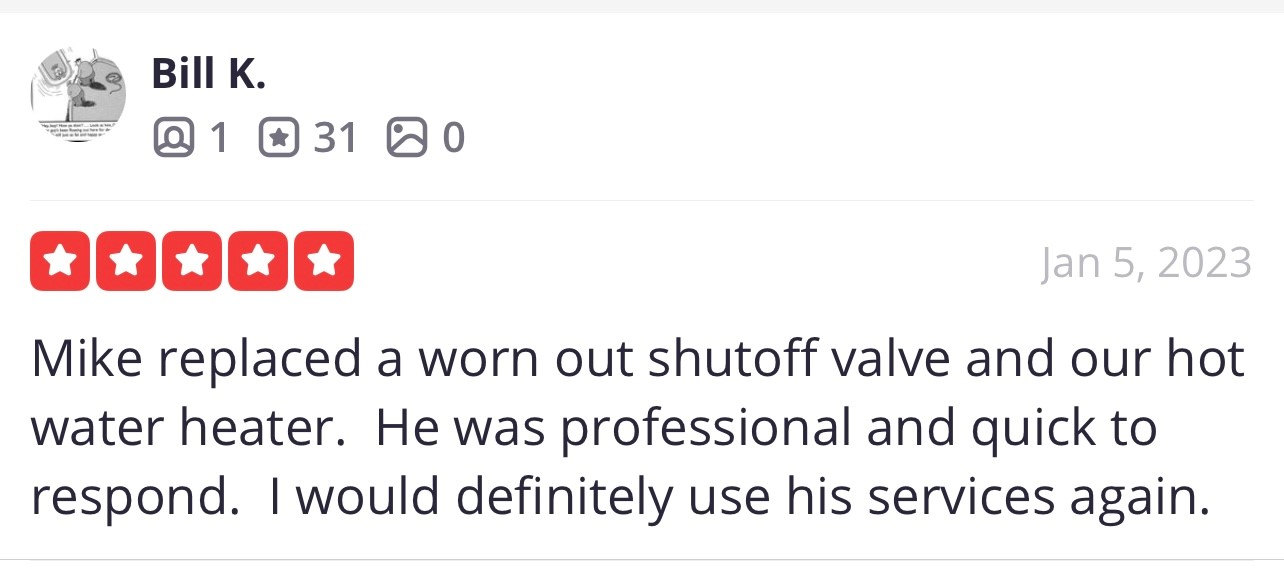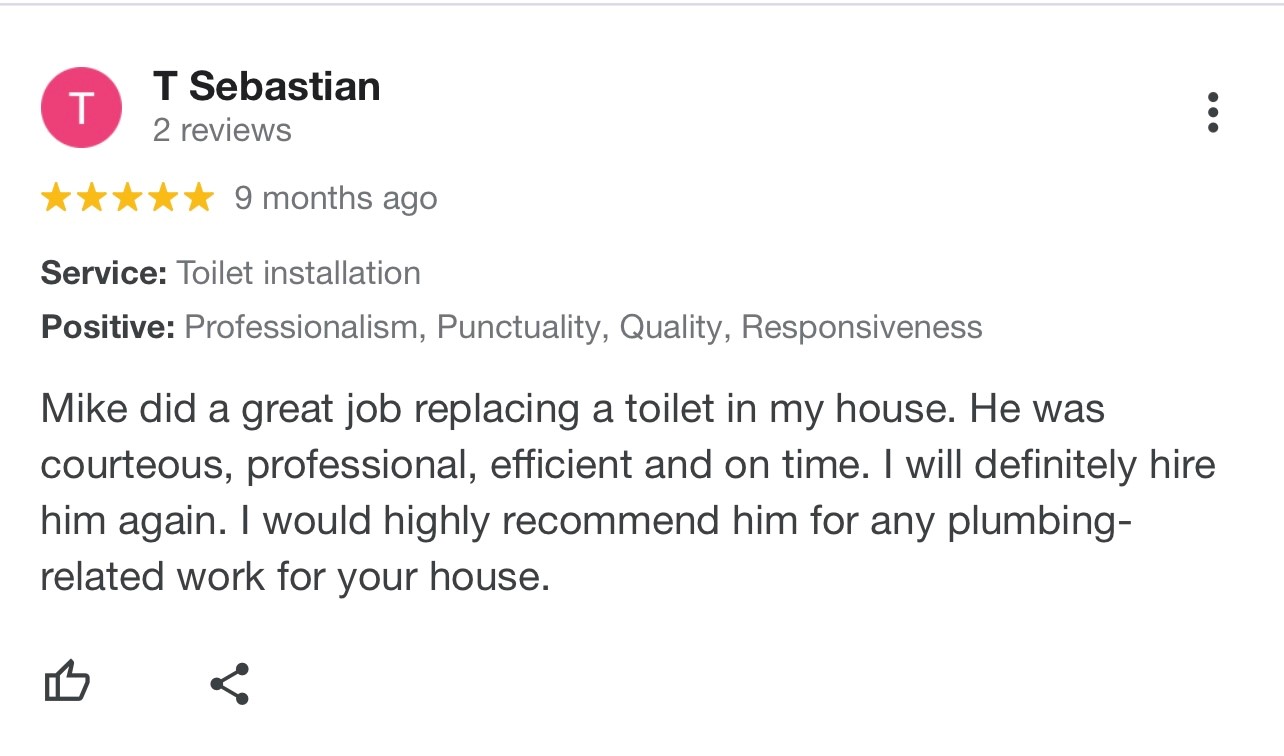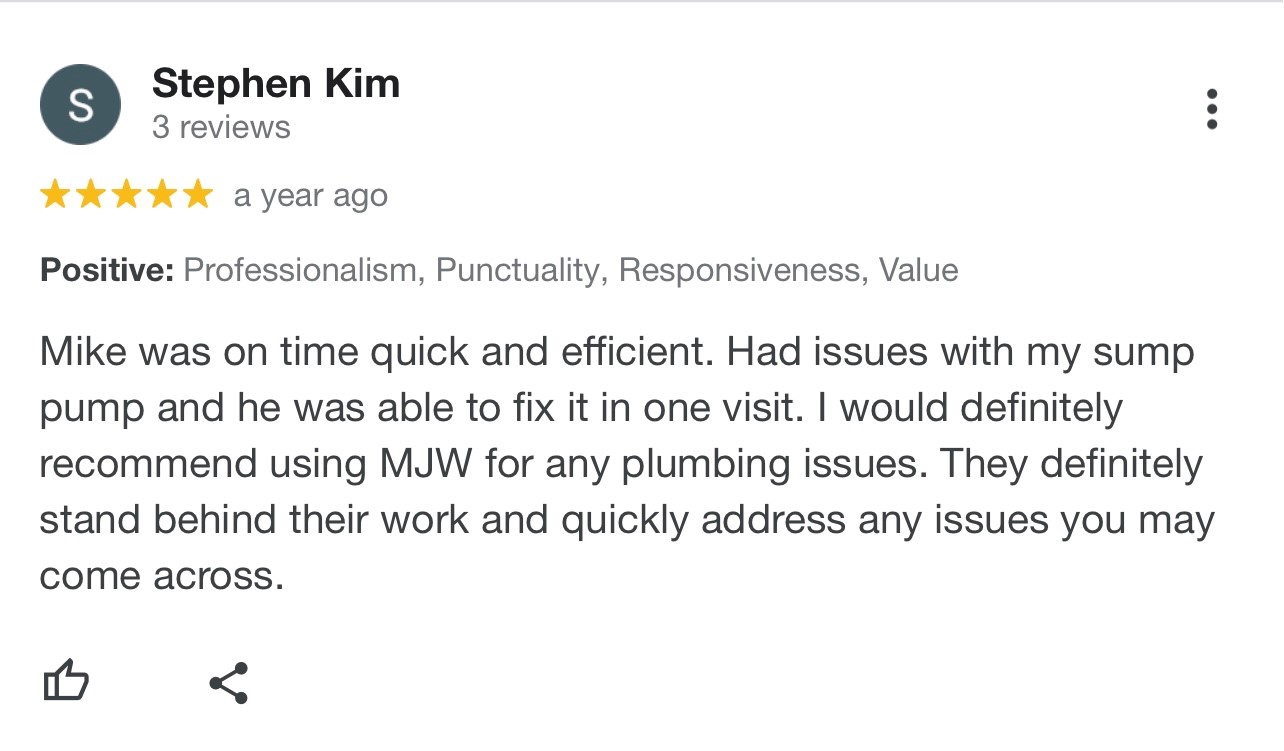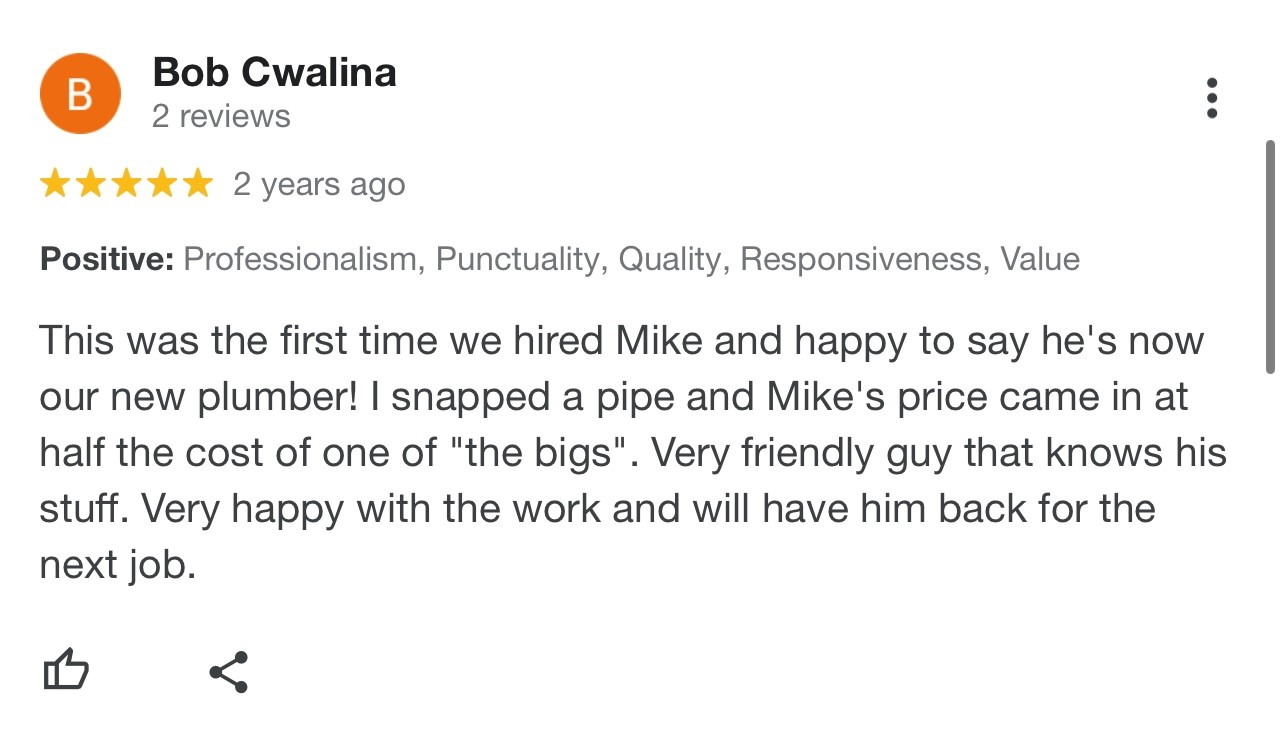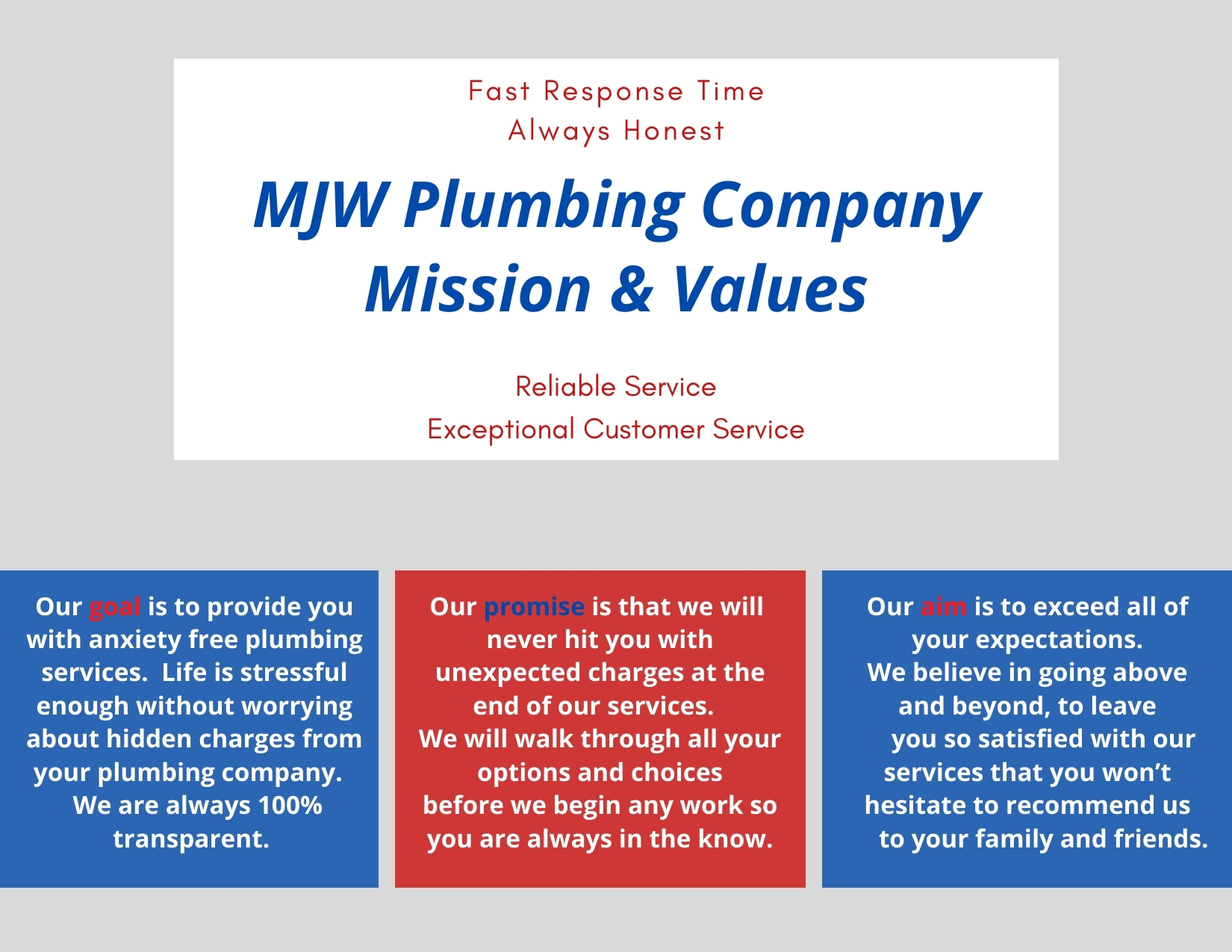 CONTACT US TO SCHEDULE AN ESTIMATE
Call, Text or Email today to set up an estimate for your plumbing job:
CALL/TEXT: 571 235-6349 or (202) 486-3171
EMAIL: [email protected]
5-Star Rated Great Falls, VA. Plumbing Company
Customer satisfaction is our number one priority and we work very hard to maintain our flawless 5-star rating across various online review sites like Yelp! and Google.  We aim to be the very best plumbing company in the Northern Virginia area.
Local to the Great Falls, Virginia area, we are a family owned and operated Plumbing Company   We currently serve all areas in the Northern Virginia area.  We believe in treating our customers like we treat our family, always with respect and courtesy.
We understand that your home's plumbing systems can be a little confusing, from tankless water heaters to toilet installations.  And with that may come the concern that you could be charged considerable sums of money for plumbing services.  We guarantee you that we are continually checking our plumbing job prices to make sure they are competitive and fair against other local plumbing companies in the Great Falls and Northern Virginia area.
Our goal is to have happy customers, repeat business, and referrals.  Rather than seeing our customers as a number, we see you as an individual who trusts us to skillfully work on the plumbing in your home.
We are licensed and insured and have been thoroughly trained and certified.
What is a Master Plumber?
Master plumbers are not the same as standard general contractors, they are the top specialists in their craft.  A Master Plumber is someone who is highly trained as an in-depth plumbing specialist.  To become a Master Plumber, you must spend years in both formal training and gaining on the job experience, starting as an apprentice, then journeyman and finally reaching the level of Master Plumber.
To achieve the Master Plumbing license you must complete training, pass multiple exams and hold multiple years of work in the field.
A Master Plumber has extensive knowledge of the plumbing code and will be able to pull permits where required for a job.  They are dedicated to providing the ultimate level of plumbing service, in both knowledge and customer satisfaction, and will be able to work on a job that is highly complex and very detailed.
Most apprentices wind up opting for a general plumbing contractor's license rather than pursuing a Master Plumbers License due to the dedication, time, and work required to become a master plumber.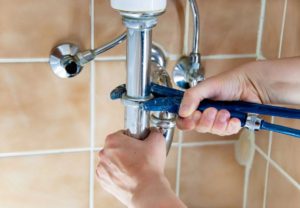 CONTACT US TO SCHEDULE AN ESTIMATE
Call, Text or Email today to set up an estimate for your plumbing job:
CALL/TEXT: 571-235-6349 or (202) 486-3171
EMAIL: [email protected]
Areas that MJW Plumbing Company Serves in Northern Virginia:
Arlington County

Fairfax County

Fauquier County

Loudoun County

Prince William County
service areas in Fairfax County
Annandale

Alexandria

Bailey's Crossroads

Belle Haven

Burke

Burke Centre

Centreville

Chantilly

Crosspointe

Dranesville

Dumfries

Dunn Loring

Fair Lakes

Fair Oaks

Fairfax Station

Floris

Fort Belvoir

Fort Hunt

Franconia

Franklin Farm
George Mason

Great Falls

Greenbriar

Groveton

Hayfield

Huntington

Hybla Valley

Idylwood

Kings Park

Kings Park West

Kingstowne

Lake Barcroft

Laurel Hill

Lincolnia

Long Branch

Lorton

Manassas

Mantua

Mason Neck

McLean

McNair

Merrifield

Mount Vernon
Newington

Newington Forest

Nokesville

North Springfield

Oakton

Pimmit Hills

Ravensworth

Reston

Rose Hill

Seven Corners

South Run

Springfield

Tysons

Vienna

Wakefield

Warrenton

West Falls Church

West Springfield

Wolf Trap

Woodburn

Woodlawn
Service areas in Arlington County:
Arlington
East Falls Church
Old Glebe
West Falls Church
Service areas in Loudoun County
Aldie
Ashburn
Chantilly
Leesburg
South Riding
Sterling
service areas in Prince William County
Bristow
Buckhall
Dumfries
Gainesville
Haymarket
Lake Ridge
Manassas
Nokesville
service areas in Fauquier County:
MJW Plumbing Company Service Areas in Northern Virginia:
Great Falls, Vienna, Oakton, Falls Church, McLean, Fairfax, Sterling, Ashburn, Fairfax County, Loudoun County and more!