Call / Text: (571) 235-6349 or (202) 486-3171
Our Approach
MJW Plumbing company has been formed on the values of transparency, respect, and passion.
You may have noticed that our website feels slightly different to most other plumbing companies.  That is because our Mission at MJW Plumbing Company is to make sure our customers feel like an individual, that they are heard, and never, ever, feel like they are being "sold" on anything.  Customer satisfaction is our number one priority.
We are guided by the principles of transparency and respect.  If we notice that your water pressure is low, when fixing a faucet, we will tell you and give you the best options for fixing the issue, you can then make the decision on how you would like to move forward.   We will never come into your house under for a maintenance call and try and sell you on hundreds of dollars' worth of work.  So you can feel certain that if we make a recommendation for repairs or replacement of any of the plumbing in your house, we would make the exact same recommendation to our own family.
We believe in working hard and doing the best possible job every single time, plumbing is our passion.  If we make a commitment to you, we will always follow through on it.
Finally, we will always be respectful to you and your home.  America is built on mutual respect and our company is no exception.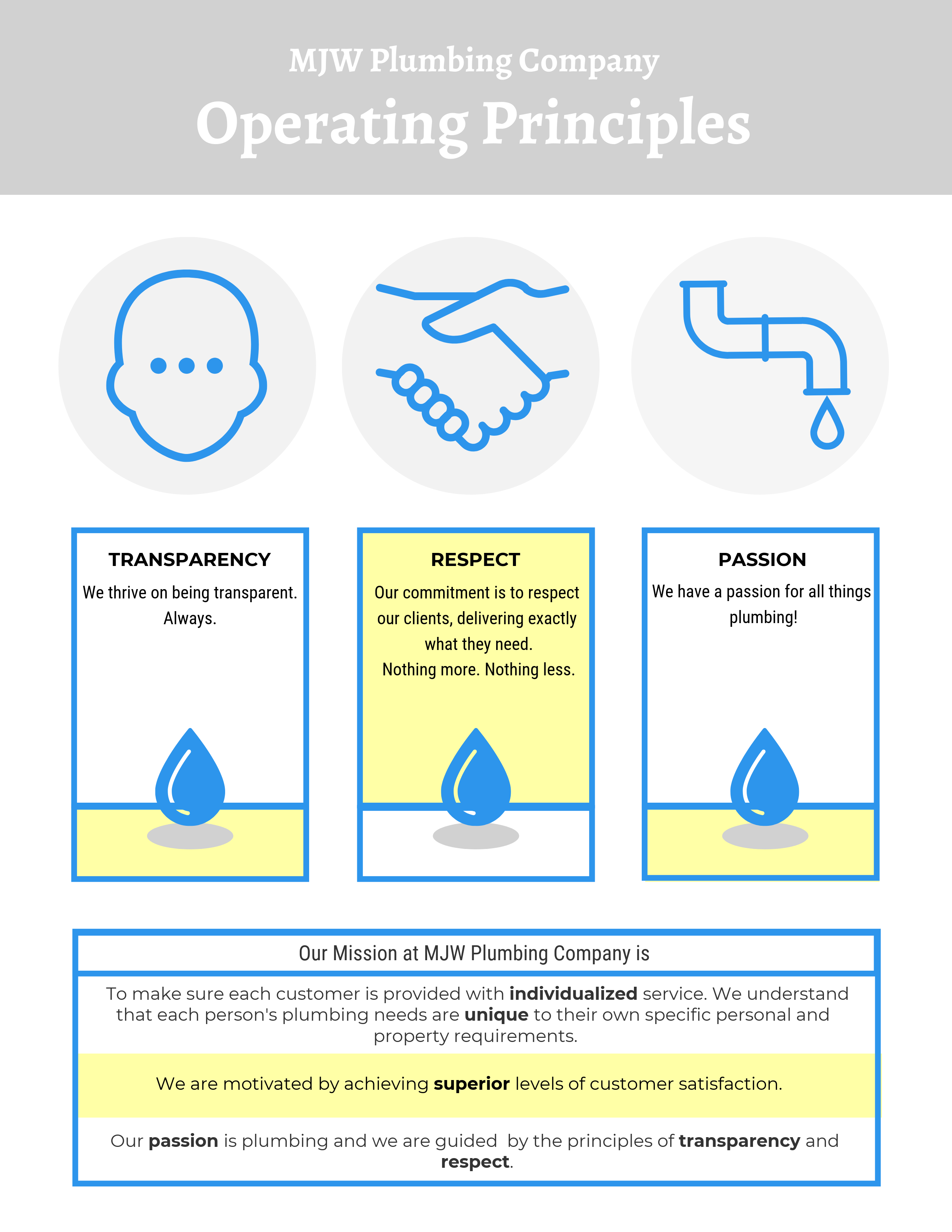 Our Story
Michael Whitecotton is the owner of MJW Plumbing Company.  He has worked hard to get to where he is today, owning a plumbing services business for his family.
Michael grew up in Vienna, Virginia and became a local plumber in his home town in 2012.  He is a licensed Master Plumber, is insured, and aims for the very highest levels of customer satisfaction.  Michael loves everything about his work!
Over the years' we have seen the plumbing industry go from a service industry to a sales commission driven industry, which is why we developed the MJW Plumbing Company promise for our customers.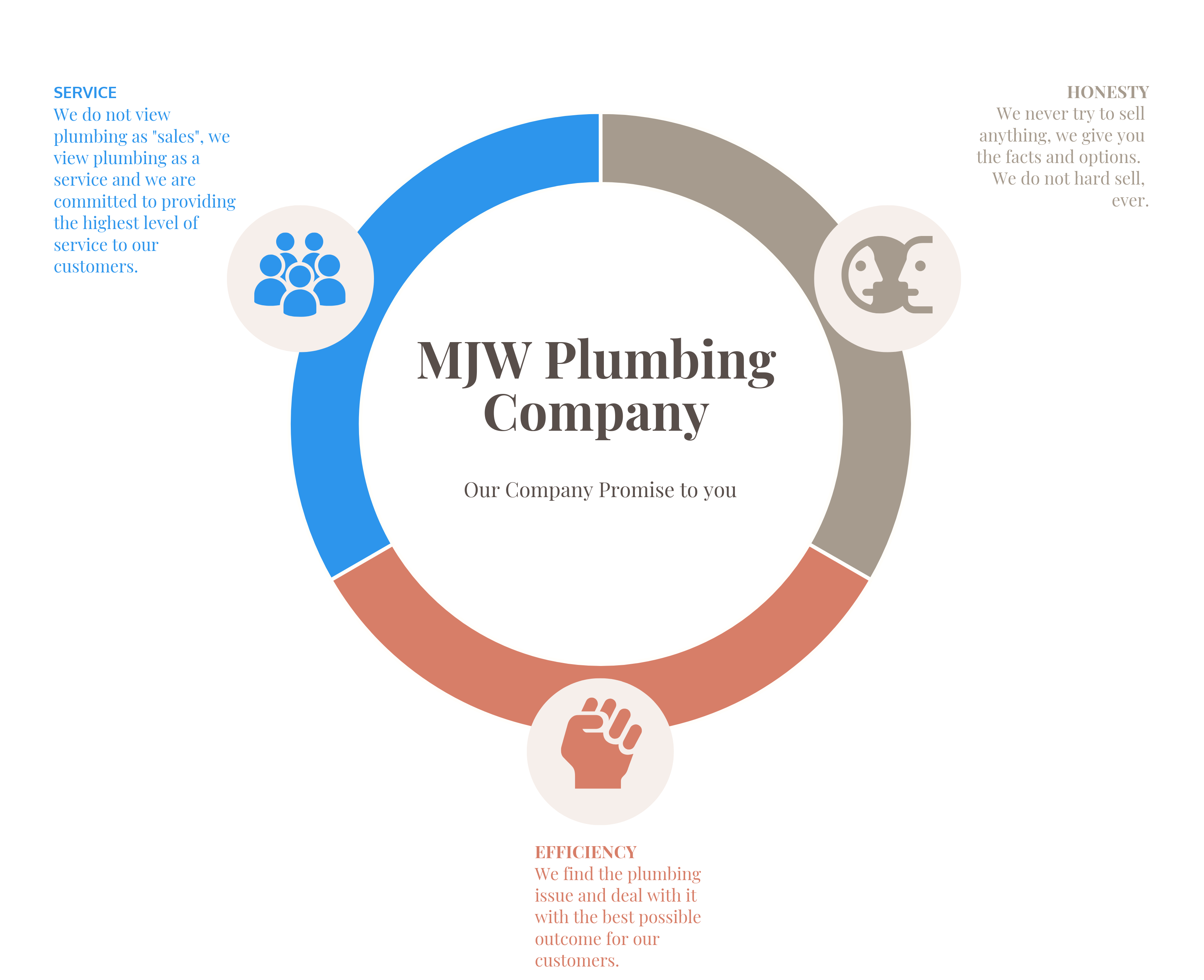 We serve Northern Virginia, especially:
Great Falls, Virginia
Fairfax, Virginia
Oakton, Virginia
Vienna, Virginia
Reston, Virginia
Arlington, Virginia
Alexandria, Virginia
Loudoun County, Virginia
and more!
Contact us:
Email or call us for more information our plumbing services and prices.