If you're looking for expert plumbing services in Vienna, Virginia then look no further than MJW Plumbing company!
We take pride in our 5-star rating.  You will immediately see that customer service is our number one priority.  We pride ourselves on expertly taking care of all your plumbing needs and treating you like one of our own.
As a small business, you can be sure that you will always have a Master Plumber coming out to do the work in your home, not a technician and no-one is paid by commission.  Transparent pricing and easy to understand plumbing in our main passion.  We aim to build strong customer relationships where you feel like you can trust us with your home and would have no hesitation to refer us to your own family.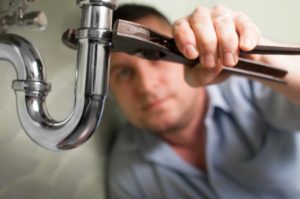 Whether you need a simple faucet installation, a new water heater, or complete sewer line replacement, we offer a wide range of residential plumbing services in Vienna, VA to meet all your plumbing needs.
We are driven by client satisfaction and we make sure that each client receives both the very best plumbing service and customer service.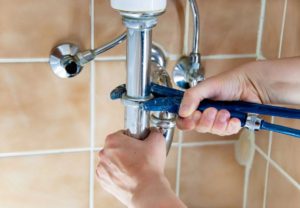 We strive to exceed expectations by ensuring that all plumbing work is completed to the highest standards.
We will provide you with a consultation to explain all of your available options so that you can choose the scope of plumbing work that's right for you and your home.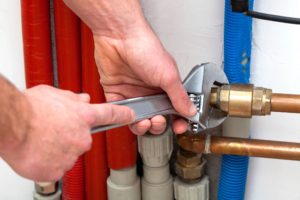 We specialize in residential clients and offer a variety of plumbing services throughout the area of Vienna.
We are completely dedicated to delivering exceptional service to our plumbing clients.
5-STAR RATED VIENNA, VA. PLUMBING COMPANY
Customer satisfaction is our number one priority and we work very hard to maintain our flawless 5-star rating across various online review sites like Yelp!  Our aim is to stand out as the very best plumbing company in the Northern Virginia area.  This is a large goal for a small business but we truly believe that we deliver on this for our customers every time.
Born and raised in Vienna Virginia, we are a family owned and operated local Plumbing Company.  We strongly believe in treating our customers like we treat our family, always with respect and courtesy.
We understand that your home's plumbing systems can sometimes be a little confusing;  from tankless water heaters to what's causing my clogged toilets and drains.  With that may come the concern that you could be charged considerable sums of money for plumbing services that you don't know if you require or not.  We guarantee you that we will NEVER oversell you on any job.  If we arrive and there is nothing to be fixed, or a very small issue, we will take care of just that.
We are continually checking our plumbing job prices to make sure they are competitive and fair against other local plumbing companies in the Vienna and Northern Virginia area.
Our goal is to have happy customers, repeat business, and referrals.  Rather than seeing our customers as a number, we see you as an individual who trusts us to skillfully work on the plumbing in your home.
We are licensed and insured and have been thoroughly trained and certified.
PLUMBING IN VIENNA, VA
We offer the following plumbing services in Vienna, Virginia: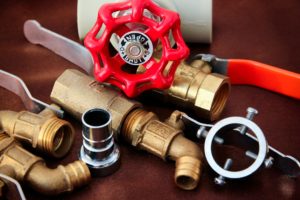 Water heaters: We repair and replace all types of water heaters including; gas water heaters, electric water heaters, and tankless water heaters.
Sump pump repair and installation
Garbage disposal repair and installation
Toilet repair and toilet installation
Faucet repair and faucet replacement
Drain cleaning
Sewer and main line water replacements
Sewage ejector pumps
Main water shutoff valve
Bathtub and shower repair
Leaking pipes
Hose bib maintenance, repair and replacement.
MJW Plumbing Company serves the following areas in Northern Virginia:
Vienna, Falls Church, Oakton, Fairfax, Fairfax County, Ashburn, Sterling, Reston, Great Falls, McLean, Arlington, Arlington County, Loudoun County, and many more!
If you don't see your area above and you live in Northern Virginia, please don't hesitate to contact us to see if we are currently taking on plumbing work in your area.
Contact us
Contact us to find out more about our Plumbing Services and Pricing in Vienna, VA.