MJW Plumbing Company in Reston, VA
MJW Plumbing Company takes great pride in our 5-Star rating in Reston, VA!  We strive to make customer satisfaction our highest priority, along with exceptional plumbing services.
As a small business, you can be sure that you will always have a Master Plumber coming out to do the work in your home, not a technician and no-one is paid by commission.  Transparent pricing and easy to understand plumbing in our main passion.  We aim to build strong customer relationships where you feel like you can trust us with your home and would have no hesitation to refer us to your own family.
Whether you need a simple faucet installation, a new water heater, or complete sewer line replacement, we offer a wide range of residential plumbing services in Reston, VA to meet all your plumbing needs.
We are driven by client satisfaction and we make sure that each client receives both the very best plumbing service and customer service.
We strive to exceed expectations by ensuring that all plumbing work is completed to the highest standards.
We will provide you with a consultation to explain all of your available options so that you can choose the scope of work that's right for you.
We specialize in residential clients and offer a variety of plumbing services. We are dedicated to delivering exceptional service to our clients.
You will see that we have a 5-Star rating across all of Reston on Yelp and other review sites.
MJW PLUMBING COMPANY SPECIALIZES IN THE FOLLOWING PLUMBING SERVICES IN RESTON VA.
Water heaters: We repair and replace all types of water heaters including; gas water heaters, electric water heaters, and tankless water heaters.
Sump pump repair and sump pump replacement
Garbage disposal repair and garbage disposal replacement
Toilet repair and toilet replacement
Faucet repair and faucet replacement
Drain cleaning
Sewer and main line water replacements
Sewage ejector pumps replacement
Main water shutoff valve replacement
Bathtub and shower repair
Leaking pipes repair and replacement
Hose bib maintenance, repair and replacement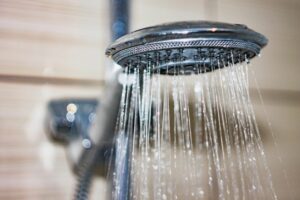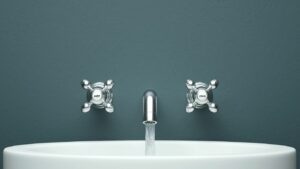 MJW PLUMBING COMPANY SERVES THE FOLLOWING AREAS IN FAIRFAX COUNTY, NORTHERN VIRGINIA
Annandale
Bailey's Crossroads
Belle Haven
Burke
Burke Centre
Centreville
Chantilly
Crosspointe
Dranesville
Dunn Loring
Fair Lakes
Fair Oaks
Fairfax Station
Floris
Fort Belvoir
Fort Hunt
Franconia
Franklin Farm
George Mason
Great Falls
Greenbriar
Groveton
Hayfield
Huntington
Hybla Valley
Idylwood
Kings Park
Kings Park West
Kingstowne
Lake Barcroft
Laurel Hill
Lincolnia
Long Branch
Lorton
Mantua
Mason Neck
McLean
McNair
Merrifield
Mount Vernon
Newington
Newington Forest
North Springfield
Oakton
Pimmit Hills
Ravensworth
Reston
Rose Hill
Seven Corners
South Run
Springfield
Tysons
Vienna
Wakefield
West Falls Church
West Springfield
Wolf Trap
Woodburn
Woodlawn